Browse the Collection
Please search the collection as a library catalogue or database. For example, to retrieve all results related to sociology, you may want to use sociolog* as this will include books with any ending to the root ~ sociology, sociological, sociologist, and sociologists ~ in the title or description.

Mechanics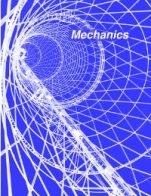 Description: This is a calculus-based book meant for the first semester of a first year survey course taken by engineering and physical science majors. It has a traditional order of topics whereby force is discussed before energy. It is divided into 17 chapters that cover a review of high school physics, scaling and estimation, vectors, velocity, acceleration, forces, circular motion, gravity, conservation of energy, work, conservation of momentum and angular momentum, vibrations, and resonance. A treatment of relativity is interspersed with the Newtonian mechanics, in optional sections.
Author: Ben Crowell, Fullerton College
Adoption (faculty): Contact us if you are using this textbook in your course
Adaptations: Support for adapting an open textbook
Open Textbook(s):
---