Browse the Collection
Please search the collection as a library catalogue or database. For example, to retrieve all results related to sociology, you may want to use sociolog* as this will include books with any ending to the root ~ sociology, sociological, sociologist, and sociologists ~ in the title or description.

Open Modernisms Anthology Builder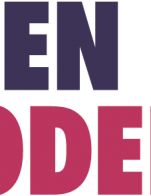 Description: Open Modernisms is an open, Creative-Commons-licensed online platform that allows teachers and scholars to build custom anthologies of out-of-copyright primary materials for the period 1850–1950. . It uses a custom-built Islandora module to host a library of documents from which users can select and rearrange in whatever order they like; add their own notes and introductory or contextualizing materials; and output in a numbered sequence of files for digital distribution and/or printing. The site and its materials are open access, and the code for the site, based on already-existing open-source software, is hosted on Github for easy repurposing and distribution. The code can be adapted for any discipline. Create. Mix. Share.
Author: Stephen Ross, University of Victoria, Matt Huculak, University of Victoria
Adoption (faculty): Contact us if you are using this textbook in your course
Adaptations: Support for adapting an open textbook
Open Textbook(s):
WEBSITE Open Modernisms Anthology Builder website
WEBSITE Open Modernisms Anthology Builder code
---